A thousand-mile journey starts with one step. Then again, so does falling in a ditch and breaking your neck.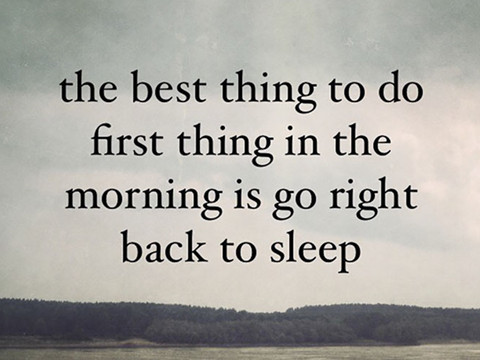 The best thing to do first thing in the morning is go right back to sleep.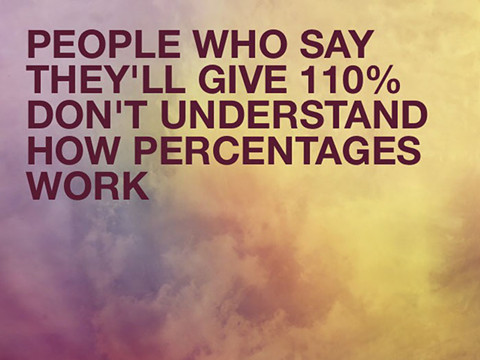 People who say they'll give 110% don't understand how percentages work.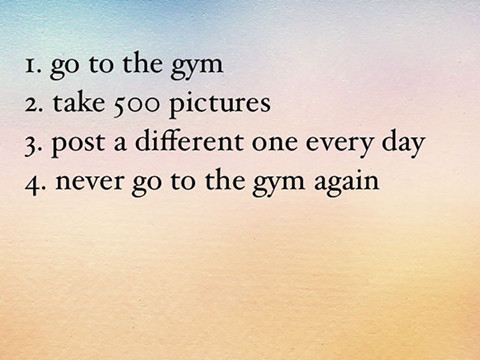 1. Go to the gym
3. Post a different one every day
4. Never go to the gym again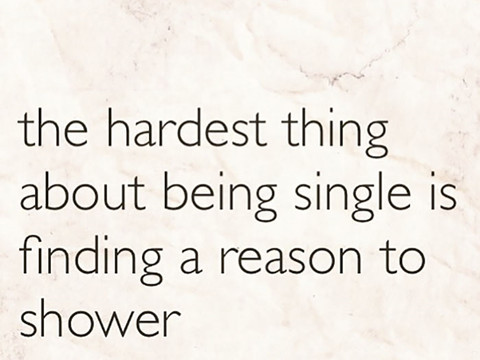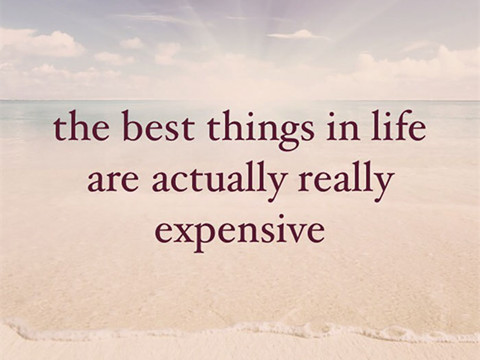 The best things in life are actually really expensive.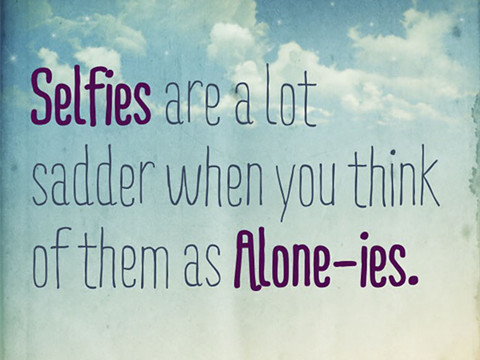 Selfies are a lot sadder when you think them as Alone-ies.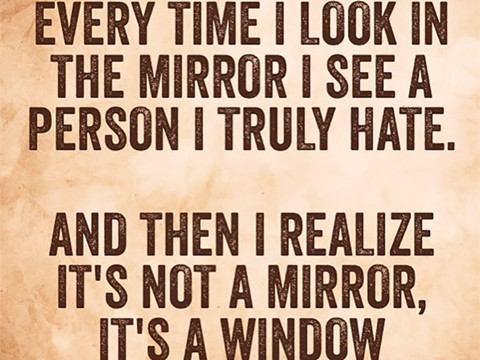 Every time I look in the mirror I see a person I truly hate. And then I realize it's not a mirror, it's a window.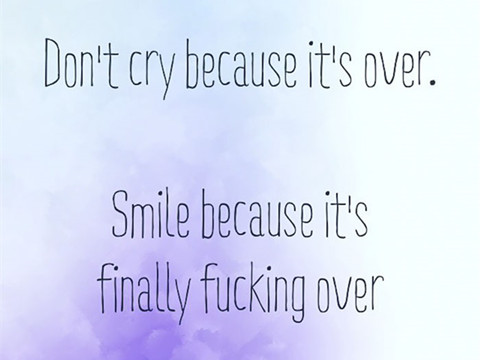 Don't cry because it's over. Smile because it's finally fucking over.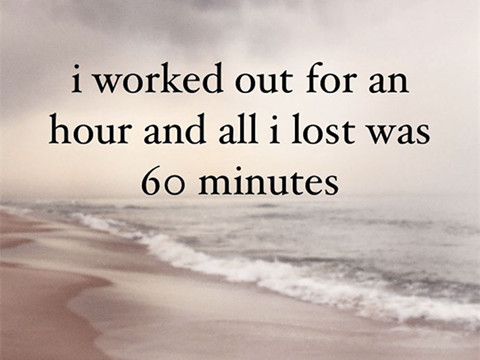 I worked out for an hour and all I lost was 60 minutes.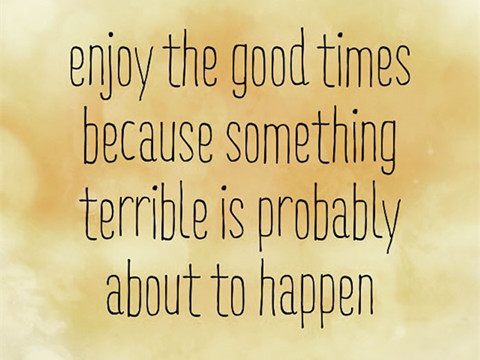 Enjoy the good times because something terrible is probably about to happen.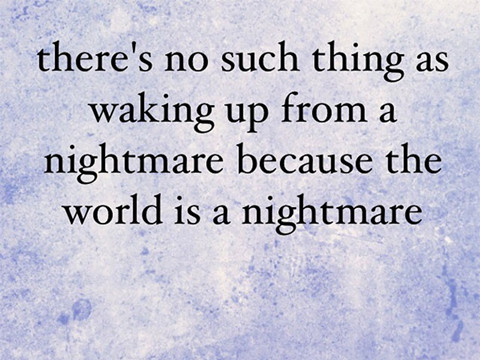 There's no such thing as waking up from a nightmare because the world is a nightmare.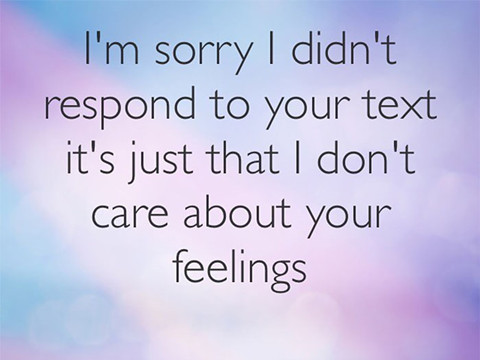 I'm sorry I didn't respond to your text it's just that I don't care about your feelings.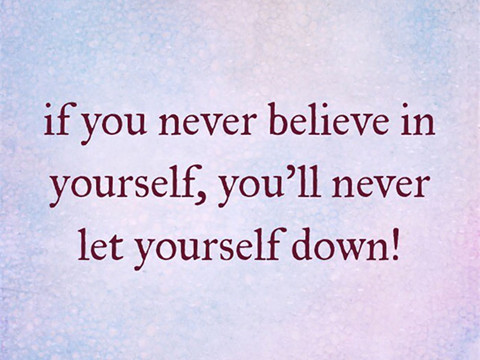 If you never believe in yourself, you'll never let yourself down!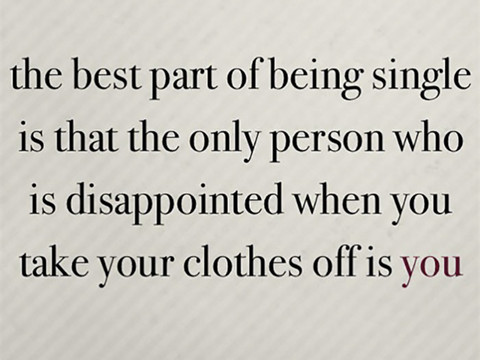 The best part of being single is that the only person who is disappointed when you take your clothes off is you.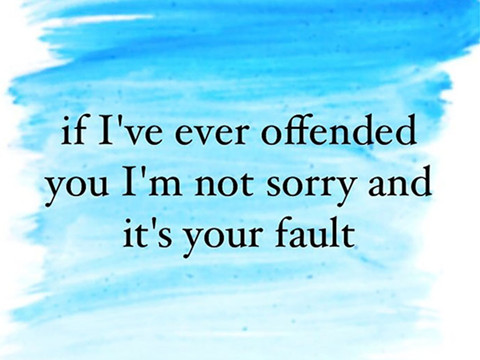 If I've ever offended you I'm not sorry and it's your fault.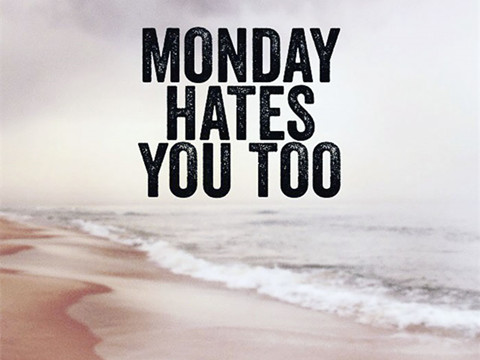 Monday hates you, too.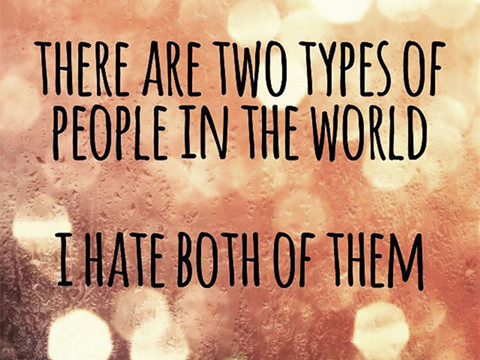 There are two types of people in the world. I hate both of them.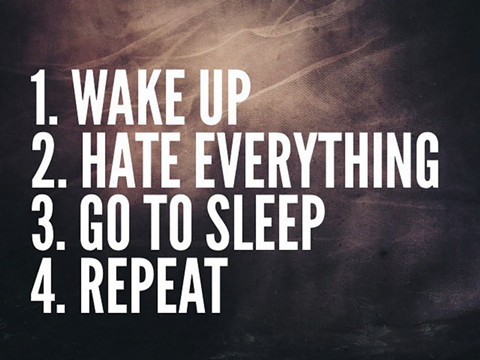 1. Wake up
2. Hate everything
3. Go to sleep
4. Repeat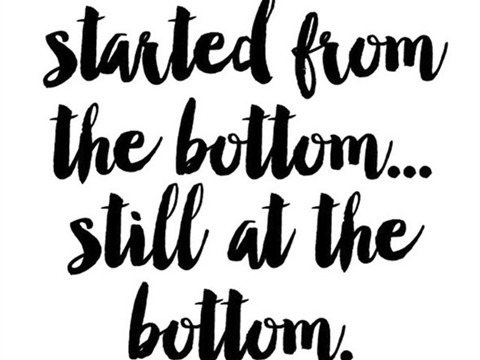 Started from the bottom…still at the bottom.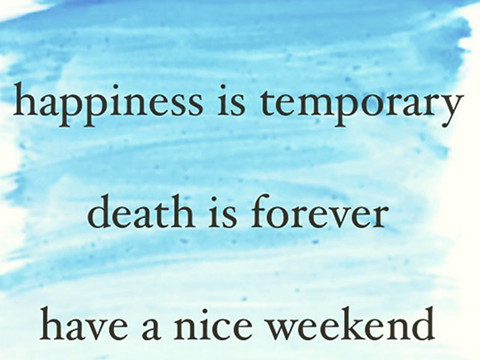 Happiness is temporary. Death is forever. Have a nice weekend.